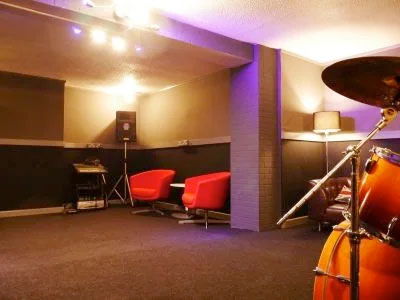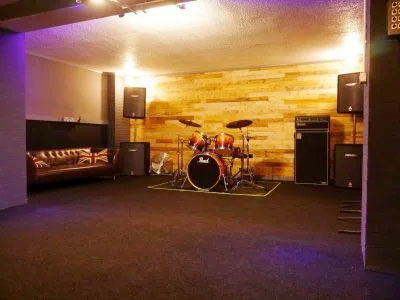 Established in 1991 Farm Factory is Hertfordshire's leading rehearsal and recording facility. A fully equipped complex with the best sounds, acoustics and sound proofing around, Farm Factory has been the "go to" destination for musicians of all levels for almost three decades.
Under new ownership (since April 2015) we are dedicated to maintaining our industry-standard facilities and great customer service.
We have seven rehearsal studios. All rooms are fully fitted with professional sound proofing to give you the best sounds and acoustics possible. All our Rehearsal Studios are equipped with a P.A. system and Vocal Microphones.
Drum kits, Guitar Combos, Heads and Cabs, Bass amps and Cabs, Guitars & Bass Guitars are available to hire.

Click Here for rehearsal prices
As of August 2021, we took over operations for
GuitarStrings&Things
- an online musical accessory business. Therefore, we keep in stock, a large range of guitar and bass strings, electric, acoustic, twelve string and singles. Also we stock Pro-Mark drum sticks, spare Remo snare heads, plectrums, ear plugs etc.
CLICK HERE TO ORDER ONLINE
We have a wide range of refrigerated drinks, coffee, tea, chocolate bars and crisps available.
Click Here for more information about recording at Farm Factory